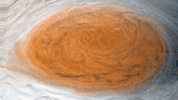 At its center the Sun reaches temperatures of 15 million degrees °C.
The Sun is all the colors mixed together, this appears white to our eyes.
The Sun is mostly composed of hydrogen 70% and Helium 28%.
The Sun is 4.6 billion years old.
The Sun is 109 times wider than the Earth and 330,000 times as massive.